St. Louis County Minnesota Sheriff's Office
From LEO Ratings
leoratings.com is celebrating our 1-year anniversary of researching incidents involving law enforcement officers in the U.S. We've reported on 277 incidents involving 338 officers from 195 agencies in 42 states. Please help us by following, liking, commenting, retweeting/sharing, and telling a friend to spread the word!
Overview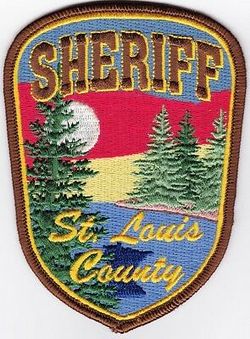 St. Louis County, Minnesota is located in the northern portion of the state, along the border with Canada.[1]

Population: 200,231 (2020).[1]

Officers: 105[2]

Body Camera Policy
Incidents
Officers
Policy Changes
On December 14, 2021, local government approved the purchase of 110 cameras, plus related equipment and training.[3]
References