Devin Williams, Jr.
From LEO Ratings
leoratings.com is celebrating our 1-year anniversary of researching incidents involving law enforcement officers in the U.S. We've reported on 277 incidents involving 338 officers from 195 agencies in 42 states. Please help us by following, liking, commenting, retweeting/sharing, and telling a friend to spread the word!
Service Record
Incident Reports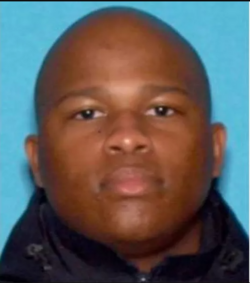 2022 Shooting Deaths of Benison and Maria Tran
On September 7, 2022, police were called on a report of an intruder with a gun. Responding officers found the Trans had been shot and killed. Witnesses identified the shooter as Williams, who had left the scene.[1][3]
Williams, who was off-duty, discarded the weapon, which was his duty firearm.[2][1]
Response Timeline
Williams was arrested for suspicion of double homicide and potential special circumstances that could make him eligible for the death penalty.[2]
Investigators have found a romantic link between Williams and Maria Tran.[6]
LEO Ratings
References
↑ 1.0 1.1 1.2 1.3 1.4 Charmaine Patterson, Calif. Deputy Turns Himself in for the Slaying of Couple in Their Bed: 'Very Bizarre Chain of Events', People, 2022-09-07
↑ 2.0 2.1 2.2 Jeremy Walsh, Sheriff's deputy accused of killing couple in Dublin, Pleasanton Weekly, 2022-09-07
↑ Couple allegedly slain by deputy, ex-Stockton cop ID'd as retired civil engineer, nurse, Recordnet.com, 2022-09-08
↑ Officials announce arrest of Alameda County Sheriff's deputy in Dublin double homicide, KPIX CBS SF Bay Area, 2022-09-07
↑ Case Update, City of Dublin, 2022-09-07
↑ Amy Larson, Deputy accused in double homicide romantically linked with one of victims, KRON 4, 2022-09-13