Thomas Quinn
From LEO Ratings
leoratings.com is celebrating our 1-year anniversary of researching incidents involving law enforcement officers in the U.S. We've reported on 277 incidents involving 338 officers from 195 agencies in 42 states. Please help us by following, liking, commenting, retweeting/sharing, and telling a friend to spread the word!
Service Record
Commendations
2019 Lifesaving Medal
In June 2019, Quinn and other officers received a Lifesaving Medal for saving a person in a burning building.[4]
Incident Reports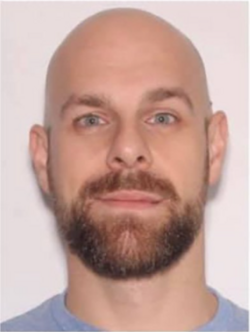 2020 Citizen Complaint
On August 31, 2020, Quinn entered his girlfriend's house against her wishes, and went through her things.[2]
2020 Citizen Complaint
On November 22, 2020, Quinn and his girlfriend were at a convenience store when another man approached his girlfriend. Quinn identified himself as a police officer, threatened to kill the man, and displayed a concealed weapon. The man filed a complaint against Quinn.[2]
Department Response
The department investigated, during which Quinn lied about owning a weapon similar to the one described by the man.[2]
2021 Violation of a Protection Order
On March 1, 2021, Quinn's ex-girlfriend posted accusations of abuse and dating violence.[2]
On March 5, 2021, Quinn was served with a restraining order which stated that he could not contact his ex-girlfriend.[5]
On March 6, 2021, Quinn contacted his ex-girlfriend via social media.[6]
On March 8, 2021, the ex-girlfriend reported the contact to the Vero Beach Police Department.[6]
Department Response
On March 3, 2021, Quinn was placed on paid administrative leave.[2]
An investigation by the Florida Department of Law Enforcement found uncorroborated and contradictory evidence, which would not sustain charges being filed.[2]
An internal investigation found that Quinn had violated policies for aggravated assault, state law violations, trespassing in a dwelling, on-duty sexual activity, on-duty exchange of sexually explicit photos, disobeying direct orders, and untruthfulness. The accusations of dating violence were not sustained.[2]
On December 21, 2021, Quinn was fired.[2]
Legal Action
LEO Ratings
References