Thomas Quinn
From LEO Ratings
Service Record
Commendations
2019 Lifesaving Medal
In June 2019, Quinn and other officers received a Lifesaving Medal for saving a person in a burning building.[4]
Incident Reports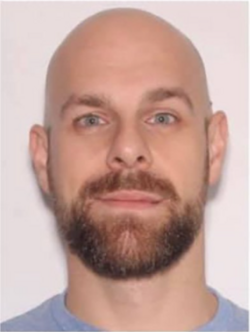 2020 Citizen Complaint
On August 31, 2020, Quinn entered his girlfriend's house against her wishes, and went through her things.[2]
2020 Citizen Complaint
On November 22, 2020, Quinn and his girlfriend were at a convenience store when another man approached his girlfriend. Quinn identified himself as a police officer, threatened to kill the man, and displayed a concealed weapon. The man filed a complaint against Quinn.[2]
Department Response
The department investigated, during which Quinn lied about owning a weapon similar to the one described by the man.[2]
2021 Violation of a Protection Order
On March 1, 2021, Quinn's ex-girlfriend posted accusations of abuse and dating violence.[2]
On March 5, 2021, Quinn was served with a restraining order which stated that he could not contact his ex-girlfriend.[5]
On March 6, 2021, Quinn contacted his ex-girlfriend via social media.[6]
On March 8, 2021, the ex-girlfriend reported the contact to the Vero Beach Police Department.[6]
Department Response
On March 3, 2021, Quinn was placed on paid administrative leave.[2]
An investigation by the Florida Department of Law Enforcement found uncorroborated and contradictory evidence, which would not sustain charges being filed.[2]
An internal investigation found that Quinn had violated policies for aggravated assault, state law violations, trespassing in a dwelling, on-duty sexual activity, on-duty exchange of sexually explicit photos, disobeying direct orders, and untruthfulness. The accusations of dating violence were not sustained.[2]
On December 21, 2021, Quinn was fired.[2]
Legal Action
On April 26, 2021, Quinn was arrested for violating a protection order.[6][5]
LEO Ratings
References