Vincent Lopez
From LEO Ratings
leoratings.com is celebrating our 1-year anniversary of researching incidents involving law enforcement officers in the U.S. We've reported on 277 incidents involving 338 officers from 195 agencies in 42 states. Please help us by following, liking, commenting, retweeting/sharing, and telling a friend to spread the word!
Service Record
Incident Reports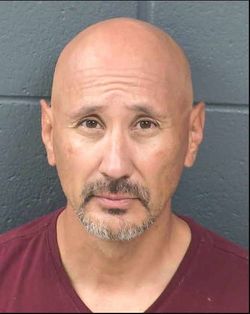 2020 Arrest for Tampering
On May 23, 2020, a cleaning crew found crime scene evidence from Dona Ana County in Lopez's foreclosed home. Investigators found 72 pieces of evidence for 9 cases, dating from 2009-2013.[4]
On December 2, 2021, New Mexico Law Enforcement Academy voted to revoke Lopez's law enforcement certification.[5]
Department Response
Lopez retired in 2014, before the evidence was located.[4]
Legal Action
On July 30, 2020, Lopez was arrested and charged with 18 counts of tampering with evidence and public records.[4]
Lopez pleaded not guilty.[5]
References