Vincent Lopez
From LEO Ratings
Service Record
Incident Reports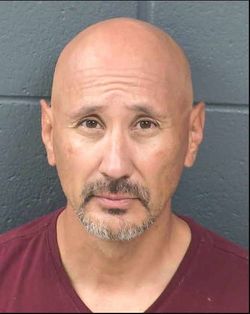 2020 Arrest for Tampering
On May 23, 2020, a cleaning crew found crime scene evidence from Dona Ana County in Lopez's foreclosed home. Investigators found 72 pieces of evidence for 9 cases, dating from 2009-2013.[4]
On December 2, 2021, New Mexico Law Enforcement Academy voted to revoke Lopez's law enforcement certification.[5]
Department Response
Lopez retired in 2014, before the evidence was located.[4]
Legal Action
On July 30, 2020, Lopez was arrested and charged with 18 counts of tampering with evidence and public records.[4]
Lopez pleaded not guilty.[5]
References